Bolding, borders, and highlighting

To draw buyers' attention to your items, you can upgrade your listing with bolding, borders, or highlighting. You can add these upgrades from the "Make your listing stand out" section on the Sell Your Item form.
Bolding
Bolding your listing instantly makes the title stand out from the others in the list, as shown below.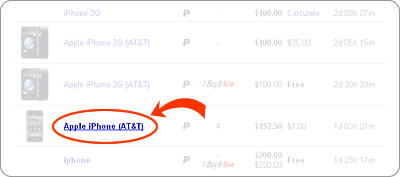 Borders
The border option showcases your listing with a colored border around the edges.
Highlighting
With the highlight option, your whole listing gets an eye-catching background color to make it stand out.

To find out how much these upgrades cost, see the listing upgrade section of the Fees page.