The X-Men saga continues with the
X-Men Origins: Wolverine
video game for the PlayStation 3, based on the feature film of the same name. Unleash the fury of Wolverine and see how it all began. With cinema-style graphics and sound, and unstoppable action and excitement,
X-Men Origins: Wolverine
will have you on the edge of seat as you slash, slice, and stab your way through level after level of intense, epic gameplay.
Cinema-Style Graphics and Sound
With incredibly detailed graphics and stellar sound effects, you'll feel as though you're watching a full-feature movie, only you'll be playing it on your PS3.
X-Men Origins: Wolverine
takes you back to the "birth" of Wolverine when the fury was first unleashed. Battle your way through levels of relentless action that feature jaw-dropping graphics that are suitable enough for the big screen.
You'll encounter extremely detailed combat situations throughout this game, including battling enemies at 30,000 feet in the air with no parachute, all on your way to hunt down the secrets of Weapon X.
Relentless Combat and Epic Gameplay
Take on the enemy as only Wolverine can using his indestructible adamantium claws to defeat even the toughest adversaries. With over 100 custom moves and attacks, reflex quick-kills, and long-range lunge attacks, you have enough destruction power at your fingertips for even the most intense combat situations.
Battle the meanest, toughest bosses that Wolverine has ever faced, including the gigantic 200-foot tall Sentinels, grotesque Wendigos, and the sinister Leviathans. Use Wolverine's real-time regeneration powers to mend bone and muscle tissue for non-stop fighting action and seemingly impossible risk-taking.
Special Rage Powers and Feral Senses
Take advantage of Wolverine's rage power to unlock devastating special moves, combos, and contextual attacks that are sure to ravage anything in his path. Plus, you can utilize Wolverine's animal-like Feral Senses to expose the enemy's weaknesses and provide you with a tactical advantage against them. You can also use this unique animal instinct to solve puzzles and discover escape routes throughout your journey.
Experience true-to-character authenticity and unrelenting action as you slice and dice your way through incredibly detailed graphics and cinematic sequences that are sure to satisfy any mutant-loving gamer. X-Men Origins: Wolverine is a satisfying action game with plenty of special moves, evil villains, blood and gore, unstoppable action, and so much more.
Payment
PayPal (no extra charge)
Bank Deposit (BDO, UnionBank, EON, MayBank)
GCash
NOTE:
We will require the buyer to pay within 48 hours after winning the item(s). Failure to do so will be reported to eBay as bogus buyer(s). Serious buyers only please.
If you are going to pay through bank deposit, please wait for our invoice first. Let us know what bank we have do you prefer.

Each buyer must have at least 10 positive feedbacks to order. If you don't have enough feedbacks, please contact us first via eBay message and inquire.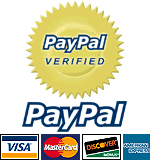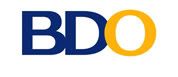 Shipping
Shipping is FREE!
Our local courier is JRS Express, 1-2 days estimated delivery time.
Item(s) will be fully inspected first before packing and will be dispatched the same day if payment is cleared before 3:00 pm.
No shipping on Sundays and special holidays.
Returns
Returns are accepted according to the following conditions:
Item is in original condition (packing, sealed, etc.)
Must be made within 3 days after the item has been received.
Shipping & handling will be shouldered by the buyer.
Upon a successful return, we will give a full refund on item's price. Please contact us first before making a return.
For questions, kindly send us a message through eBay.
Please check my other items.
Thank you for looking!