4PC BODY KIT FOR TOYOTA AVANZA
BRAND NEW W/ WARRANTY AVANZA ///SNY SPORT 4 PC SKIRT W/ WARRANTY!
INTERNATIONAL SHIPPING & PAYMENT VIA PAYPAL / VISA / MASTERCARD NOW ACCEPTED! EMAIL US!
CONTACT INFO: +63 917 5448585 / +63 922 8228885 / +63 2 5025766 / WWW.C34X4.COM
BNEW 4 PCS FRONT / SIDE / REAR SKIRTS FOR TOYOTA AVANZA
JUST ADD 2T TO GET THE REAR DECK SPOILER!
COMPLETE WITH RUBBER LACE & BOLTS

GUARANTEED FIT FOR ALL TOYOTA AVANZA MODELS
PRIMER OR FLAT BLACK FINISH- CAN BE PAINTED WITH ANY COLOR!

EASY INSTALL - POSSIBLE DIY
1 YEAR WARRANTY ON MATERIAL!
OTHER BODY KITS ALSO AVAILABLE!!! CONTACT US!!!
OTHER KITS FOR OTHER CARS ALSO AVAILABLE! BEEN IN THE BODY KIT BIZ FOR 10 YEARS NOW!
---
PROUD EBAY POWERSELLER CLUB MEMBER!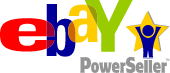 PROOF OF COMMITMENT TO CUSTOMER SATISFACTION!