DD MINI LE 8" BOXED SUBWOOFER

PLUG & PLAY The DDLE300 Series loaded enclosures are the easiest way to plug in an upgrade for your ride. These enclosures are tuned to DDBox specs and feature a high efficiency 300 series driver. The 300 series drivers are built specifically for our loaded enclosures with 70 ounce, double stacked magnets, multi-layer laminated lead wire spiders and direct connect wiring to produce the lowest and cleanest bass from modest amplifier power. The combination of a high efficiency DDBox and DD woofer outproduces the output of conventional double woofer systems while occupying 30% less total box volume. Our LE boxes use higher quality materials and construction, our hand assembled woofers give better sound quality and the durability DD is known for.
INTERNATIONAL SHIPPING & PAYMENT VIA PAYPAL / VISA / MASTERCARD NOW ACCEPTED! EMAIL US!
CONTACT INFO: +63 917 5448585 / +63 922 8228885 / +63 2 3614315-16 / WWW.SNYCUSTOMS.COM
* 2" Voice Coil Diameter
* 1.984Kg Magnet Weight * 250 Watts RMS * 500 Watts Peak Power Handling
*4 layer suspension * Single 4 oHm nominal impedance
* 3.5 DC resistance
* 0.55 cubit Ft) Net box volume * 6.5 sq in Port area
*35.5 cm port length * Woofer diameter
* Fb 43 Hz
* External Dimensions 26.67cm (W) x 43.18cm (D) x 24.13cm (D)

PROUD EBAY POWERSELLER CLUB MEMBER!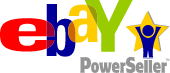 PROOF OF COMMITMENT TO CUSTOMER SATISFACTION!